Although you may have read last week in the New London Day about the water taxi "taking a vacation until next year," rest assured that the subcommittee in charge of getting it up and running has been far from idle. The group met on September 21 to review their successes so far which include the receipt of an eligibility letter from the CT State Agency for Federal Property (CTSAFP). Once the DLA (Defense Logistics Agency) has put ICN numbers on the boats they can be formally requested by the CTSAFP.
Subcommittee members have also drawn up a startup and operations budget, including transport, re-outfitting, gear, storage, inspections, painting and operations costs such as personnel, fuel, and insurance.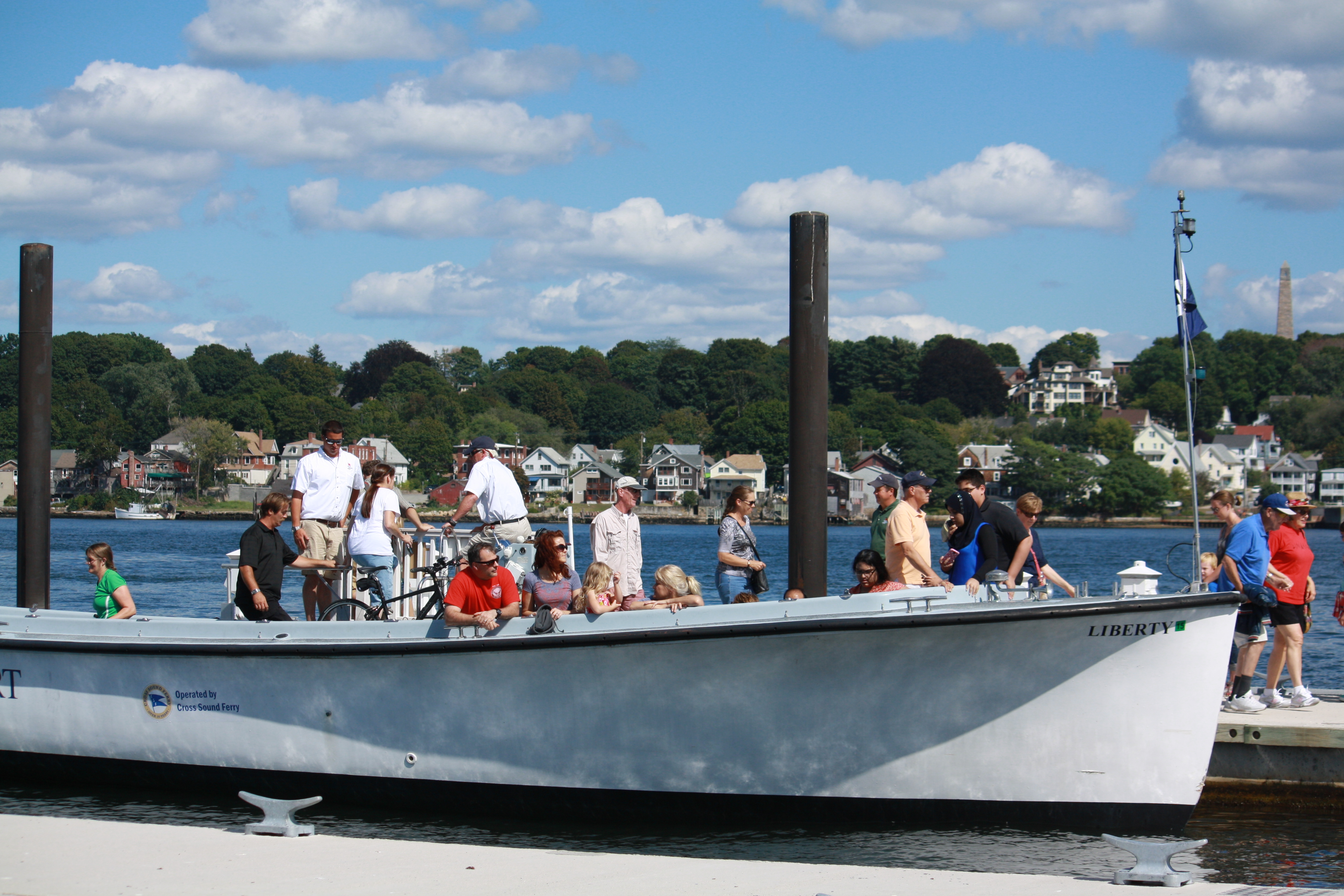 The demo water taxi at last year's Maritime Heritage Festival was a huge success
The group also discussed sponsorship opportunities and other uses for the boats that would offset costs – i.e. charters, weekday shuttle, or private harbor tours.
So it shouldn't be long now before the boats are turned over to the City of Groton . . . and then let the retrofitting begin!