New London's Historic Waterfront District
This downtown area buzzes with delicious dining experiences, shops, music and art venues. Over 30 eateries populate this 26-block National Register Historic District.
American patriot Nathan Hale taught at the Nathan Hale Schoolhouse, where visitors can read some of the moving letters he wrote to friends and family during his short life.
In colonial times Joshua Hempsted wrote in a diary almost every day of his adult life, a record that is used by scholars worldwide.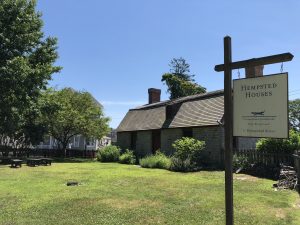 The Garde Theatre was built in 1926 during the golden era of the motion pictures and vaudeville. Today, the beautifully restored Moroccan interior provides an impressive atmosphere for audiences to enjoy a wide variety of cinematic and theatrical performances.
Fort Trumbull was built in 1852. Its ramparts offer spectacular views of the harbor and overviews of the park. It features a world-class visitor center depicting over 225 years of military history.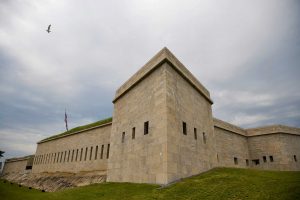 America's only Nobel Prize winning playwright, Eugene O'Neill, lived an itinerant life but spent considerable time in his youth here. It is the setting for one of best-known plays, Long Day's Journey into Night.
The Lyman Allyn Art Museum, legacy of a whaling fortune, graces the hill overlooking the city. It is known as a mini Metropolitan Museum of Art for the breadth of its collection.