Hop aboard the Thames River Heritage Park water taxi for a one-hour hop-on hop-off harbor cruise. You'll ride on the river that witnessed the birth of the nuclear-powered navy, with the launch of the USS Nautilus, now berthed here as part of a museum. You can imagine the river when it was home to one of the nation's largest 19th century whaling ports. And that is just the beginning. As we say, ONE RIVER. A THOUSAND STORIES.
Our boats have their own history.
Our boats are refurbished surplus U.S. Navy "liberty" utility boats that were used to shuttle sailors to shore from larger ships for liberty or free time. One was assigned to the USS LaSalle which assumed the role of Commander of Middle East Forces in 1988. The other boat was assigned to the USS Hunley, a submarine tender home ported in Charleston, South Carolina servicing the nuclear powered Polaris submarine fleet.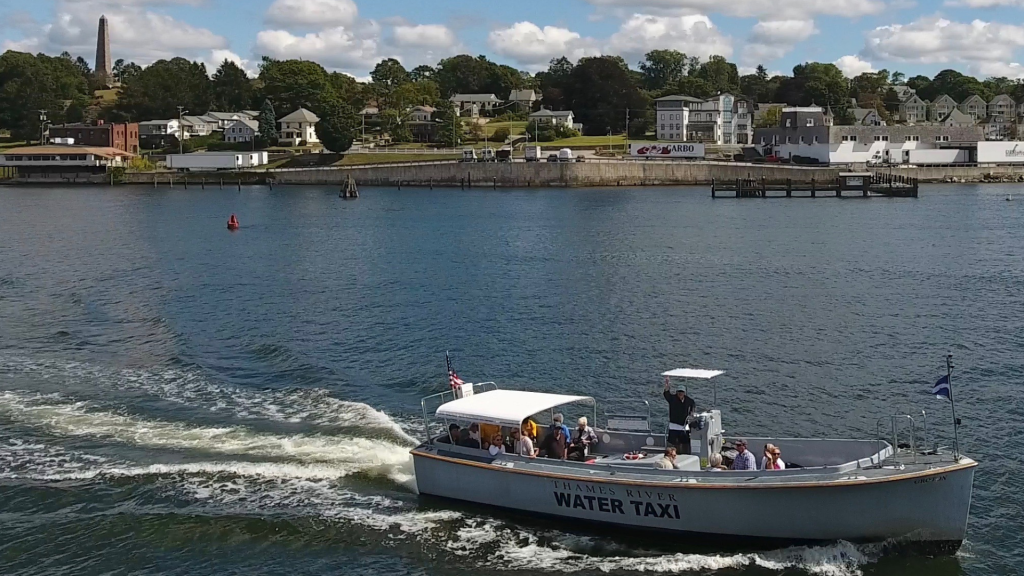 Children 3 and under ride free

Active Military ID required
Saturday, Sunday, Holidays
11:00 AM – 7:00 PM
Opening Day
Saturday, June 10, 2023
Closing Day
Sunday, September 10, 2023
Final departures times:
Thames River Landing
6:40 P.M.
City Pier
6:20 P.M.
Fort Trumbull State Park
6:00 P.M.
Fort Trumbull State Park is the final disembarkment at approximately 7:00 P.M.
Weekend Water Taxi Operation
(860) 333-6706
Tickets and Season Passes may be purchased on the boat or below. Both cash and credit cards are accepted on the boat. Passengers may disembark & re-board at each stop throughout the entire day of your ticket purchase.
Harbor Cruises via the water taxi run rain or shine. Bicycles accommodated, space permitting and well-behaved dogs are welcome! 
Currently: Today is Wednesday, November 29, 2023 The Water Taxi is not running.
Weather delays will be displayed on the home page above the main navigation throughout the site. If you have purchased a ticket, you will be notified via text message and email. Harbor Cruise tickets are non-refundable but may be used for any regularly scheduled ride for the current season.

Green dot – Taxi is running.


Yellow dot – Taxi is delayed.

Red dot – Taxi is not running.
The water taxis are refurbished Navy boats that are used for shuttling crews to and from large ships. They are not ADA compliant and do not have a restroom.
TRHP Accessibility Policy
Our boats are not ADA compliant, but we try to accommodate all passengers as best we can.

For your safety, passengers must be able to walk up and down 4 stairs and board the boat independently with minimal, courtesy-only assistance from the crew. Should there be a need to disembark quickly or unexpectedly, passengers must be able to do so unaided.​
Passengers requiring assistance are encouraged to board with a companion to avoid any difficulty.
Admittance onto our boats is at the discretion of our captains who are authorized to determine a guest's ability to meet these requirements.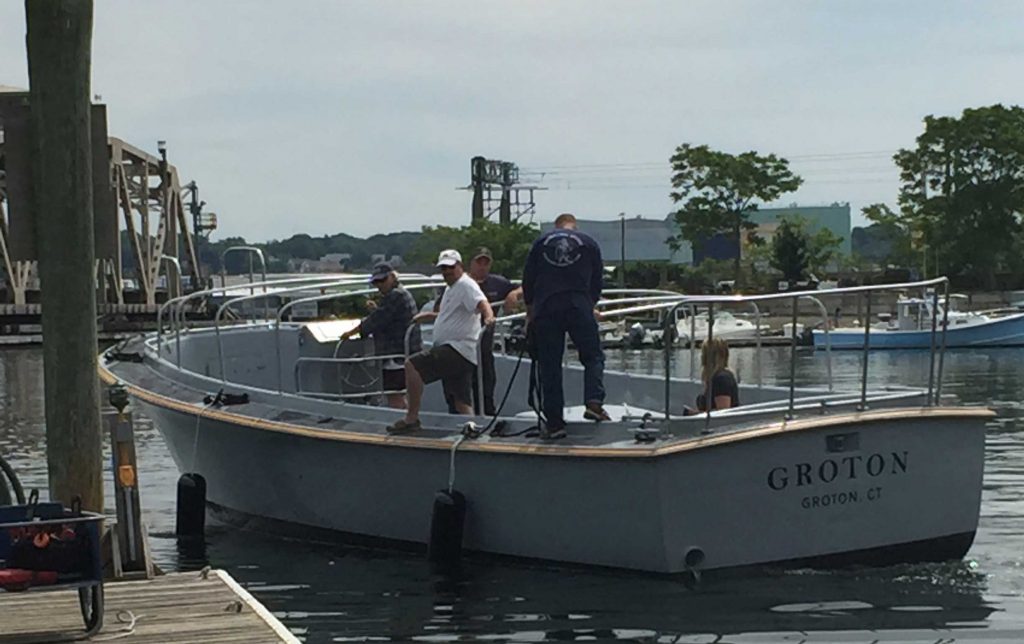 All days, unlimited rides. 
Water Taxi Season Passes for our hop-on hop-off Harbor Cruise may be purchased online or with cash or credit card on the boat.  They are non-transferable.  Children's passes are for those 12-years old or younger. They must be accompanied by an adult. Season Passes may not be used for our Historic Boat Tours.