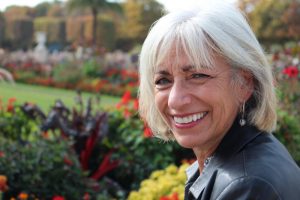 Summer has finally arrived! Complaining about the heat is not permitted! We've been waiting too long for the warmth of the sun as we open our third Water Taxi Season.
A couple rainy weekends in June not withstanding we've gotten off to a very good start. In fact, we have already exceeded last season's rider numbers!! This increase in ridership is due in large part from the attendance at events that were held on both sides of the river.
And, speaking of large I have one word – Sailfest! We had over 1,000 people ride the taxi and enjoy river cruises during the day and the fireworks by night. They were all ages and came from all over the state including Springfield, Hartford, and Fairfield as well as from right here in the center of the universe.
As we continue to make improvements to the Park experience, we are introducing a new Park Ambassador Program funded by grants from The Community Foundation of ECT and Dominion Energy. Meet our ambassadors here. READ MORE.[clear_both]
A shout out to our sponsors who are an essential component of funding the Park and Water Taxi operation. We were pleased that so many of our 2017 sponsors returned along with several new ones.
This year we introduced a new sponsorship opportunity in which businesses and individuals can sponsor two water taxi season passes for New London County libraries which can be signed out by their patrons. Read about it here. READ MORE.
Our Ride & Save program, which has almost twice as many business participating as compared to last season, continues to provide added value to our water taxi ticket and season pass holders. The purchase of a $10 water taxi ticket gives you hundreds of dollars of savings. If you're not taking advantage of it you're missing out big time.
After a well-attended meeting held earlier this year at the Lyman Allyn Museum representatives from Park heritage sites began the process of building a formal collaboration with TRHP. We developed an agreement and are now in the process of getting approval from 18 potential partners, most of which are featured on our website. We will soon be on our way to developing collaborative programming and events, a fundamental component of the Park's vision. Stay tuned. READ MORE.
We continue to get our message out not only to local audiences but also to prospective visitors from throughout the region and the country. Here are some new opportunities for people to see and hear about the Park. READ MORE.
New TRHP Website Feature
Our website now sports a 
photo gallery
 where Park visitors can 
upload
 their pictures. If you've taken any good shots in the Park and/or on the water taxi, please share them with us. 
Take a look 
at some that folks sent us who enjoyed our Thames River Quest last month.
And, lastly, my annual friendly request and reminder, if you visit this season please take our super short survey – in person on the boat or online here. It takes less than a minute, I promise.
Have a sunny, fun and safe summer! And, be sure to get out on the Thames!
Cheers,
Executive Director
P.S. New TRHP t-shirts are now available for purchase on the Water Taxi and at Flavours of Life, 86 Bank Street in New London. Soon, you'll be able to order them on our site.