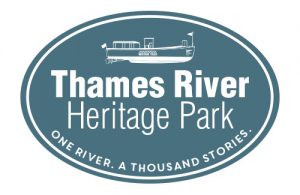 Two years ago the Thames River Heritage Park launched its water taxi service providing southeastern Connecticut residents and visitors a unique way to visit cultural and historic sites and a fun way to get across the river. Decades of early advocacy from dozens of local and state leaders and legislators helped to get us to where we are today. And, we have so many exciting things planned:
Guided Walking and Boat Tours
Joint Programming with Park Sites
A New Landing at the Nautilus Museum
More Ride & Save Merchant Discounts
And more . . .
But we can't do it alone. As we enter into our fourth season in 2019 we ask for your continued support to make our harbor and waterfront an exceptional place to live, work, play and visit by making a gift to the Thames River Heritage Park today. Every donation matters. Please give here today.