Try some of these itineraries designed to introduce you to all there is to see at the park. But these are just suggestions. Check out our
Map and Guide
to find the places that interest you most.
Time: 3 hours
Park: Fort Trumbull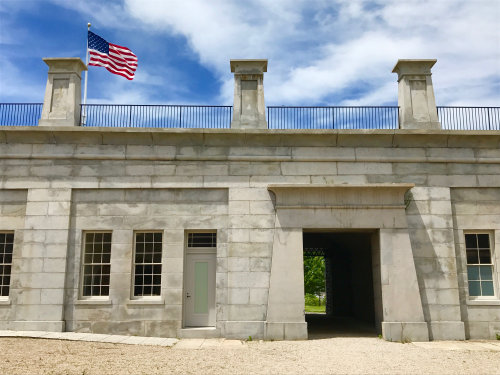 Explore the Fort Trumbull visitor center and museum for an in-depth look at 225 years of military history. Walk the grounds and be sure to climb up to the ramparts to take in the spectacular view of the Thames River. From here take the water taxi to Historic New London.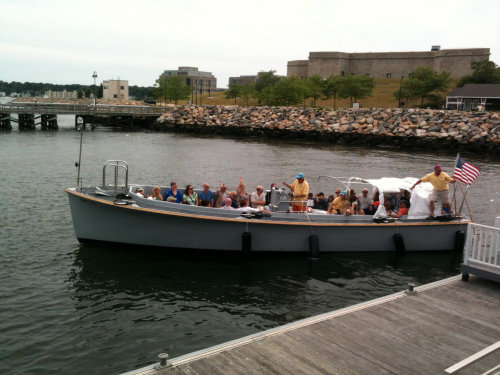 Water Taxi departs Fort Trumbull on the hour from Pier 7.
Stroll New London's waterfront park to the spot where the schooner La Amistad was brought ashore following a slave revolt at sea in 1839. And, just up the street you can visit the Nathan Hale Schoolhouse where America's first patriot taught school.
OR
If you're ready for a bite, stop in for coffee or a sandwich at Muddy Waters on Bank Street or Jake's Diner on State Street. Or try Berry's for an ice cream. See our complete listing of Ride and Save Partners for discounts. Get back on the water taxi for the ride over to Groton.
Water taxi leaves City Pier at 20 minutes after the hour.
Walk up to Fort Griswold Battlefield State Park *where you may be lucky enough to catch a complimentary tour to hear the story of the Battle of Groton Heights in 1781. Learn of the treachery of Benedict Arnold and the fate of the stalwart patriots who tried to defend the Fort. If time permits, climb the monument—one step for each defender of the Fort. Take the Water Taxi back to Fort Trumbull.
Water Taxi departs from Thames River Landing at 40 minutes past the hour.
* A complimentary shuttle bus is available on 8 Saturdays in July and August.
Time: Full Day
Park: Downtown New London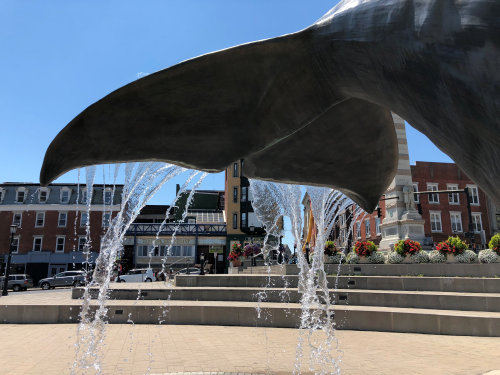 Extend your tour by taking in a few more sites at one or all of the water taxi stops.
In New London visit the Hempsted Houses (just a few blocks outside the downtown historic district). These two structures which survived the 1781 burning of New London were once waterfront property and the home of nine generations of Hempsteds. (allow one hour)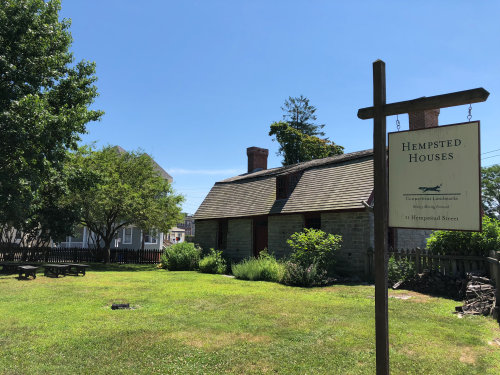 Visit one of our Ride and Save partners for a bite to eat or some shopping before hopping on the water taxi to Groton.
In Groton, extend your visit with a tour of the Ebenezer Avery House, where wounded soldiers were brought after the Battle.
Stroll down Thames Street to the Avery-Copp House to visit a Victorianized colonial house museum with the original furnishings from daily life. (allow one hour)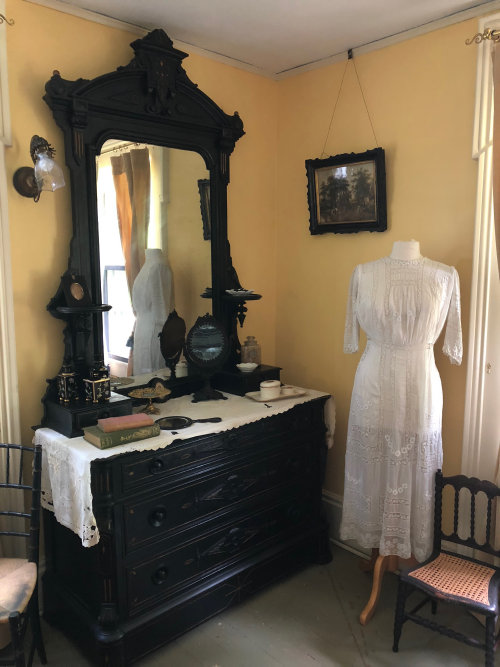 Just a few blocks down the street is the SUBVETS WWII Memorial commemorating the submarines and submariners lost during WWII. (allow 20 minutes)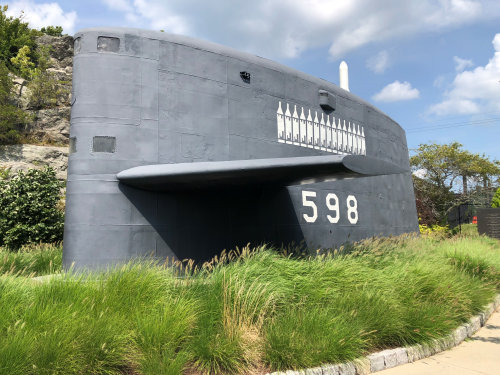 Take the shuttle bus to the Submarine Force Museum and Library to visit the Historic Ship Nautilus, our nation's first nuclear powered submarine. (allow 1 1/2 hours)
After visiting Fort Trumbull, return to New London. Before you leave, enjoy a meal or a beverage with one of our Ride and Save Partners.
For a more leisurely visit, spend the weekend. Take your time visiting each of our sites. And explore a few more sites.
*Wander through New London's Antientist Burial Ground, where some of the city's earliest settlers and enslaved peoples are buried. Be sure to look east to Groton – this was the site from which traitor Benedict Arnold watched the Battle of Groton Heights in Sept. 1781.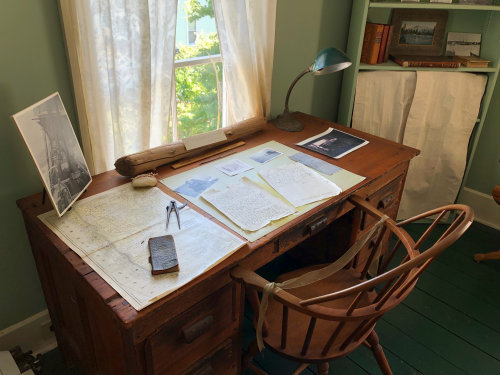 *Visit the Monte Cristo Cottage on New London's Pequot Avenue to see playwright Eugene O'Neill's boy-hood summer home and the inspiration for "Ah, Wilderness!," and "Long Day's Journey Into Night."
*Add a boat tour to your plans. Boat tours run Saturdays. Our docents will give you insight to the history of our area.
*Head to the Lyman Allyn Art Museum with its wonderful fine and decorative art collection. Learn how Louis Comfort Tiffany was connected to New London.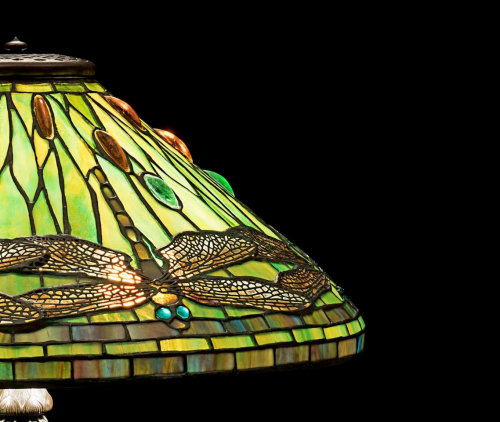 *In the evening, take in a performance at the historic Garde Arts Center or enjoy live music at many of the downtown New London venues.
*Walk the boardwalk at New London's Ocean Beach.
*Drive south on Eastern Point Road to the University of Connecticut's Avery Point campus. Park and walk to admire the magnificent Branford House mansion, once the summer home of Gilded Age businessman Morton F. Plant.
When it's time to sleep – there's a great assortment of local hotels, bed and breakfast inns and Airbnbs in both New London and Groton.