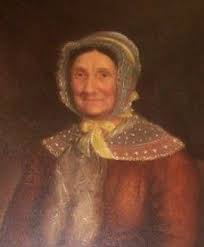 The historic Mother Bailey House at the corner of Thames and Broad Streets was built by Dr Amos Prentis in 1782, the year following the Battle of Fort Griswold. Anna Warner Bailey moved to the house with her husband a few years later, and soon established an inn and Groton's first post office.  Anna became well-known during her lifetime for two wartime deeds which demonstrated her extraordinary bravery and fierce patriotism. The first was a heroic effort to reunite her dying uncle with his family on the day after the Battle of Fort Griswold. The next occurred during the War of 1812 when soldiers from Fort Griswold encountered her on Thames Street while searching for wadding for their weapons. What happened next is the stuff of legends.
Later, Mother Bailey was visited by President James Monroe, the Marquis de Lafayette, President Andrew Jackson and President Martin Van Buren.  As her fame increased, visitors flocked to the house to hear the lively tales told from her own lips.
A small, dedicated group of history buffs, descendants of Revolutionary War patriots, and other concerned friends and neighbors have recently come together to save this house; to restore it to its former importance so these stories can be retold forever.
Address: 108 Thames St Groton, CT 06340
Distance from Groton Water Taxi Landing: 0.4 Miles