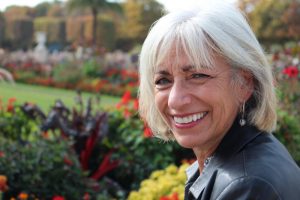 To borrow a quote from House Stark in Game of Thrones "Winter is coming." With the shorter days and colder temperatures, the summer of 2018 is already a distant memory. But a very good one. Thousands rode the water taxi to visit sites and local restaurants, attend events and just get out on the water.
Now that our boats are out of the water and protected from the elements until May it's time to start planning new initiatives for next season, tweaking some existing ones, and continuing to build the Park experience. A significant component to this is our Partner collaboration. Read more about it here. 
A Wonderful Holiday Gift Just Arrived

I am thrilled to share that the Park has received a $30,000 grant from the Panoram Foundation for operational and administrative support to continue to build the Park experience through collaboration with Partners, the water taxi operation as well as the development of historic boat tours. Read more.
Survey says . . .
For the 3rd consecutive year our water taxi riders rated us 4.8 out of 5. Find out what else we learned from our passengers.
Water Taxi and Boat Tour Operator Wanted
We are requesting proposals from licensed commercial tour boat operators to provide water taxi shuttle service and boat tours linking our historic sites along the Thames River Memorial Day weekend through mid-September 2019 – 2021. Read more.
Fort Tours coming in 2019
With the success of the tours led by Friends of Fort Griswold's David Rose this past summer we plan to expand our tour offerings.
Tis the Season to Support the Park
With your support we can continue to build a thriving waterfront through the development of programming and events to create a historically rich visitor experience. Your donation – no matter the size – allows us to keep our history alive. Please give to the Park today.
We are Grateful
A hearty thank you to our 2018 sponsors whose support is so valuable to our success. Sponsorship is a great way for area businesses and organizations to get in front of new and potential customers. To find out about sponsorship opportunities please drop me a note. We're happy to tailor it to your goals.
Best wishes for a happy, healthy and safe holiday season and New Year.
Cheers,

Amy Perry
Executive Director