Well, at least two that we know of: Transition Team Chair Chris Cox and Communications Committee Chair Penny Parsekian. Both were at the opening reception of the "Celebrate the Sea" exhibit, which showcases the photographic artistry of Joe Geraci and will be at the Gallery until the end of January 2016. Don't miss this opportunity to see some of these amazing images from the 2015 Connecticut Maritime Heritage Festival, including great shots of the sailboat race.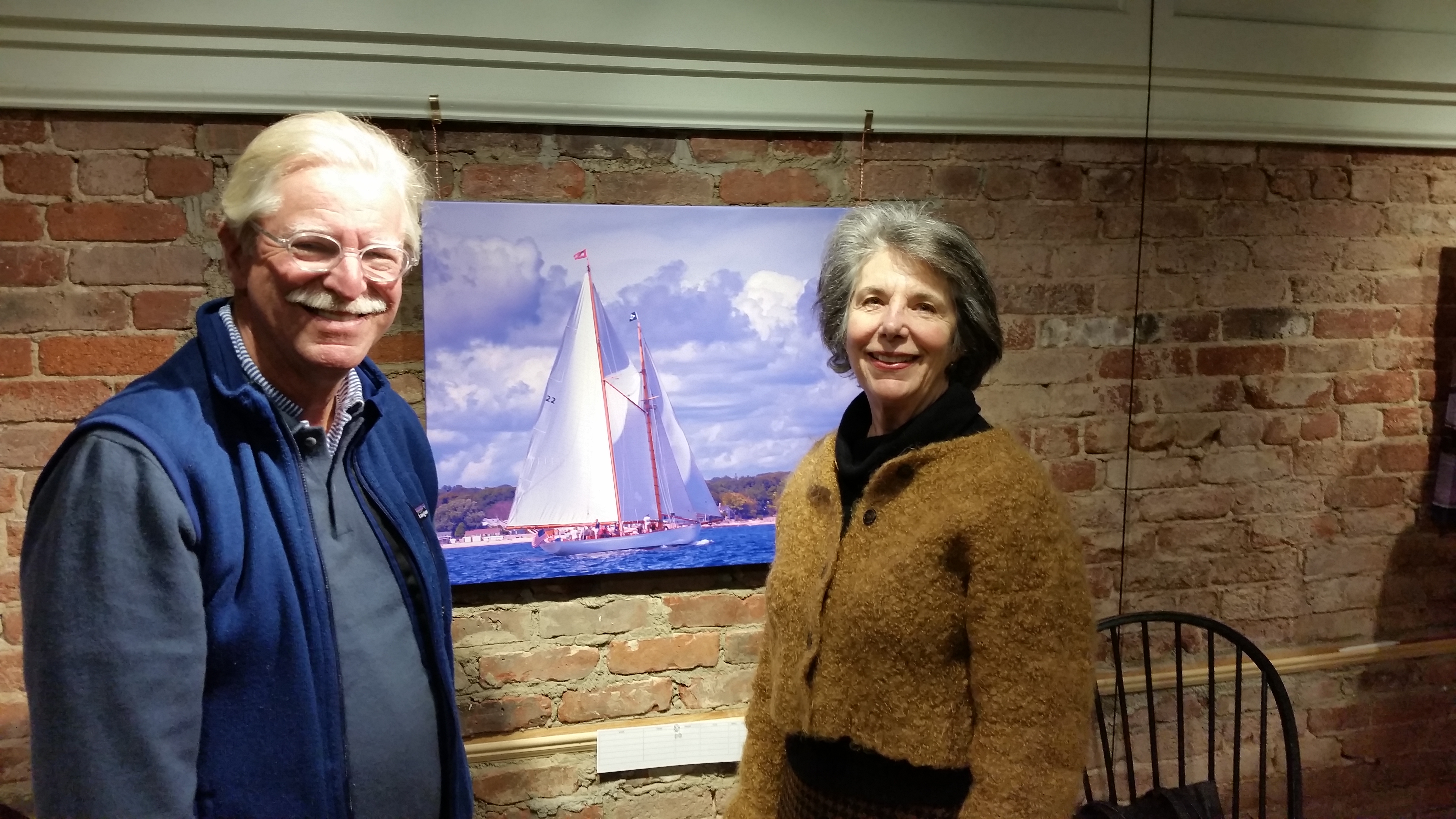 All proceeds from the sale of prints at the reception benefitted the Connecticut Maritime Heritage festival.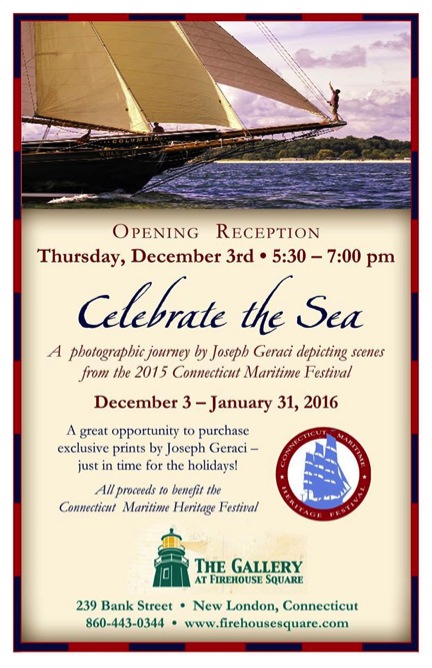 The Gallery at Firehouse Square focuses on "maritime art, with the coastal and inland waters, the ocean, and representational art depicting the splendor of the natural world. The Gallery at Firehouse Square was founded in 2009 as New London's only gallery offering maritime antiquities and art from the 19th century to the present. It is a treasure trove of maritime history, an artistic collective where emerging artists and art students find the kind of support necessary to showcase their vivid new talents, as well as a space in which to hold a very special event. . . . It is our goal to make art accessible to everyone – young and old, students, Connecticut residents and visitors to New London, boaters and sea lovers, collectors, and more."
So plan a visit as soon as you can! But if, like me, you would like some instant gratification, by all means visit Joe Geraci's website/blog. It's great!