Join NLMS head docent Bill LaRoue and guest art historian Laura Macaluso for talks and presentations this Sunday, March 6th at 2pm at the Custom House Maritime Museum. The event is FREE for NLMS members and is included with the $7 museum admission for all others.
The presentation will include an overview of the Amistad story and a look at Amistad-inspired artwork created over the course of 175 years.
Ms. Macaluso's new book, Art of the Amistad and the Portrait of Cinque will be published later this month, and she will share examples of murals, paintings, prints and quilts, demonstrating the enduring appeal and cultural importance of the Amistad story to generations of Americans–and beyond.
For more information, visit the New London Maritime Society's webpage.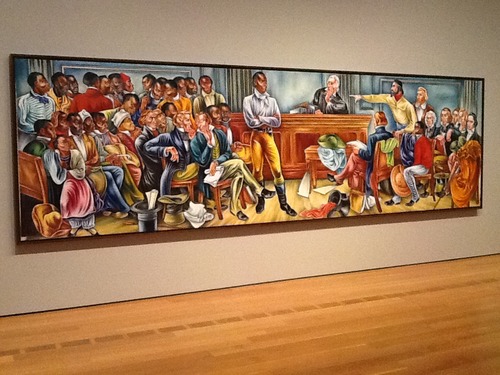 –from the blog U.S. Slave