Done with your holiday shopping yet?
We didn't think so.
The museums, galleries, and gift shops of the Thames River Heritage Park's many unique attractions have something for everyone—and most items are not available in malls, big box stores, or large e-commerce sites.
Looking for a cute stuffed toy seagull? A wall clock within a porthole? A Benedict Arnold bobblehead doll? (Come on, who doesn't need one of those?) All these fantastic gifts, plus puzzles, toys, books, and memorabilia are available now at the gift shops and museum stores of many of our friends and colleagues in Groton and New London. They're fun and inviting places to shop–and nearly all of them are having great sales right now!
Start with this list and work your way through it—and if Uncle Harvey really doesn't want or need anything, or if your favorite heritage site doesn't have coffee mugs and T-shirts, give gift certificates to the great stores and restaurants in downtown New London or along Thames Street in Groton—or give memberships to one of these amazing non-profit organizations. I did this one year and everyone loved it. And many of them renewed their memberships the following year. Who's their favorite relative now?
And from everyone on the TRHP Transition Team:
Warmest Greetings of the Season and Best Wishes for Happiness in the New Year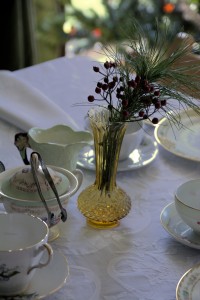 Heritage sites:
Submarine Force Museum and USS Nautilus
Fort Griswold Battlefield State Park
Groton Monument and House Museum
Fort Trumbull State Park
Custom House Maritime Museum
Shaw Mansion
Nathan Hale School House
Hempsted Houses
US Coast Guard Academy Museum
Lyman Allyn Art Museum
Avery-Copp House
Ebenezer Avery House
Mother Bailey House
Old Town Mill
Other cultural attractions:
Groton Bank
Bill Memorial Library
Groton Congregational Church
New London Historic Waterfront District
Garde Arts Center
Hygienic Art
Whale Oil Row
U.S. Submarine Veterans of World War II National Memorial East
The Gallery at Firehouse Square