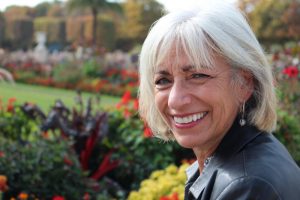 As I write this there are only 80 days until Water Taxi season opens on Friday May 25th. Woohoo! It's hard to believe this will be our third year. We've been busy not only getting the water taxis ready but also improving the Park experience. We started this process last November by hearing from our partner sites. Read more.
The biggest news of the new year is the approval of funding for a new water taxi landing at the Submarine Force Museum & USS Nautilus. This is HUGE!! Read more.
No less significant is the "Implementation Award" the Park received from the CT Chapter of the American Planning Association. A host of organizations and dozens of people made this Park a reality. It's so nice to have the work recognized. Here's the story.
Our Ride & Save Program is returning with even more offers for riders to take advantage of. Riders – be sure to hold on to your water taxi ticket to be eligible for exclusive discounts and promotions from area businesses. Businesses – get on board with an offer. It's FREE.
If you rode the water taxi last season you know how easy and wonderful it is to get out on the Thames (and avoid the bridge). Why not enjoy it all season by becoming a member, which includes a season pass – unlimited rides all season? Membership is a great way to support the Park. Read more.
And be sure to take a peek at our new TV spot that will start airing on Atlantic Broadband in May.
In partnership with Sea Grant we will be participating in CT Trails Day on June 2nd by offering three Thames River Quests – one each at New London Waterfront Park, Fort Trumbull, and Fort Griswold. These are self-guided scavenger hunts where you'll learn about the history of each location and find clues to solve a word puzzle that leads to a treasure box. The water taxi will be free for those participating in the event between the hours of 10 a.m. and noon.
As the summer nears we're always looking for volunteers. If you like being outdoors, there's a way for you to help us. Drop me a note.
Looking forward to seeing you in the Park soon.
Cheers,