Hear some of the 1000 stories of the Thames River Heritage Park during our guided walking tours. Led by local authors and historians, these 45-minute long complimentary tours are offered periodically on Saturdays and Sundays at each of our three water taxi landing sites — Fort Trumbull, Fort Griswold, and Historic Downtown New London — and are timed to get you back to the water taxi for the next boat. No reservations are required and schedules vary.
For information about upcoming walking tours, visit our Facebook page or the events page on our website.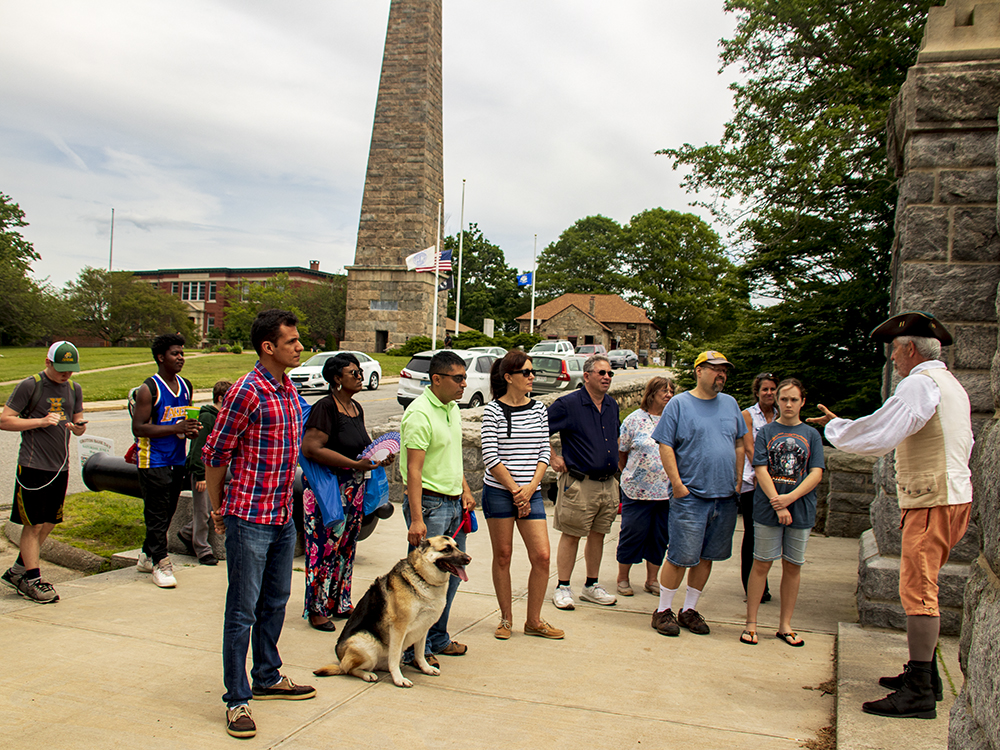 Suffragettes, Puppeteers, & Patriots
Throughout history, local women have made significant contributions to the economic, cultural, educational and social fabric of the Thames River communities. From the woman who was instrumental to the patriotic cause during the American Revolution and War of 1812, to the female educators who restored the opportunity for women to earn college degrees in the state, to the woman who wrote the book aiming to keep travelers of color safe in a segregated America and a major female philanthropist, women in Groton and New London have stepped up in many ways. Come and hear their stories on this tour focused on the women of the Thames.
This tour can be enjoyed as a walking tour or a boat tour.
Walking Tour
Tickets must be purchased online. No cash transactions are accepted. Following your purchase you will receive an email confirmation which you will be asked to show before the start of the tour. The tour meets under the pavilion on City Pier (behind the New London train station). This is a one mile loop on flat paved surfaces that ends where it starts. All tour participants will receive listening devices allowing all to hear the guide while practicing social distancing.
This walking tour is currently not available.