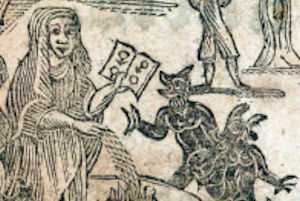 Date/Time
Saturday, November 16, 2019
5:00 pm - 7:00 pm
Location
Avery Point Auditorium

Free event
Learn about trials & executions of witches in Connecticut. Hear the stories of women and men accused, tried & executed as witches and learn how Connecticut successfully controlled the spread of witch accusations 40 years before Salem erupted in panic and violence.
This lecture will be presented by Connecticut Historical Society.
Please note: Due to popular demand, this event has been moved to the auditorium at the University of Connecticut, Avery Point. There are a few sets left, but you must call to reserve.
Free lecture, but reservations required