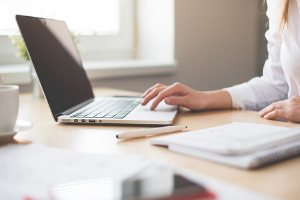 Date/Time
Tuesday, December 17, 2019
4:30 pm - 5:30 pm
Location
Bill Memorial Library
website
The Bill Memorial Library in the City of Groton, CT is proud to announce the return of its weekly computer coding club: Girls Who Code! Girls Who Code is a national organization that empowers girls to learn to code while having fun, building community, and making an impact. Interested students are invited to club meetings every Tuesday from 4:30 p.m. to 5:30 p.m. All students in grades 6-12 are welcome! For more information, please contact the Library at (860) 445-0392.
Library hours are Monday, Tuesday, and Thursday, 10:00 a.m. to 8:00 p.m., Wednesday and Friday, 10:00 a.m. to 5:00 p.m. and Saturday, 10:00 a.m. to 3:00 p.m.
The Bill Memorial Library is located at 240 Monument Street in Groton City, near the Groton Monument and Fort Griswold. The library, built in 1890, has an extensive collection of books and media for children, teens and adults, including downloadable eBooks, audiobooks, museum passes and discount tickets. Visit our web page at http://www.billmemorial.org or find us on Facebook at Bill Memorial Library.