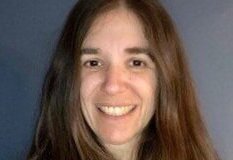 Map Unavailable
Date/Time
Tuesday, June 22, 2021
7:00 pm - 9:00 pm
As the Friends mark the 101th anniversary of women's suffrage in the United States, the Liz Krebs will remind us that the fight for women's right to vote was long, taking many twists and turns.  Women of today stand on the shoulders of the many Connecticut women who fought on a local, state, and national level.
Presenter: Liz Krebs has been the Education Manager for two years at the Connecticut Women's Hall of Fame.  Prior to working at the Hall, she worked in the non-profit and profit world in banking, education, and the human services field.  She lives in Fairfield with her two college age students, Ilana and Justin and her husband, Gary, who is a writer. She is passionate about women's history and empowering the next generation to persevere in their field of choice.
As the date draws near, the Friends will send out to members the link to enable them to participate.
For national information on Votes for Women visit National Women's Hall of Fame and Friends of Fort Trumbull.