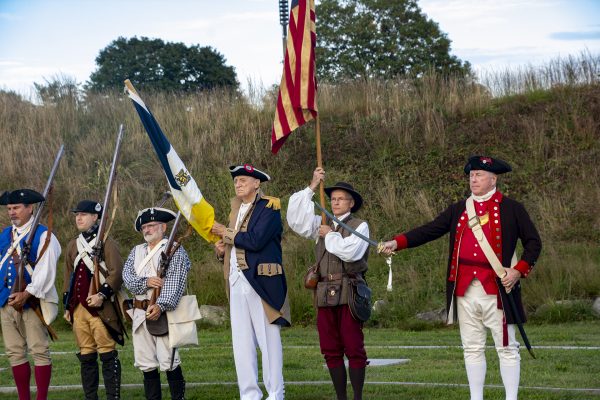 Date/Time
Sunday, September 5, 2021
4:30 pm - 5:45 pm
Location
Fort Griswold Battlefield State Park
website
On September 6, 1781, the British landed 800 men on the Groton side of the Thames River, about 1 ½ miles south of Fort Griswold, as well as an additional 800 soldiers on the New London side. The combined forces were commanded by General Benedict Arnold, who was from Norwich, Connecticut. British troops in Groton were slowed by tangled woods and swamps, and the British artillery could not keep pace with the foot troops, who came within striking distance of Fort Griswold at 10:00 a.m. Hear about the battle and the burning of New London as we commemorate this historic day.
Presented by Friends of Fort Griswold Battlefield State Park.
Boat Tour
Departure:  In celebration of the 240th Anniversary of the Battle of Groton Heights, today's special tour departs from TRHP Landing on Thames Street in Groton.
Confirmation: Following your purchase, you will receive an email with your order number.
Snacks & Beverages: Feel free to bring snacks and drinks aboard. Alcohol is permitted, but, please, no glass. Please know that there is no bathroom on the water taxi.