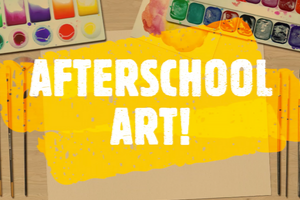 Date/Time
Thursday, October 10, 2019
4:00 pm - 5:00 pm
Location
Lyman Allyn Art Museum
website
The Bill Memorial Library in the City of Groton invites children in grades 1 through 5 to our first in a monthly series of Afterschool Art presented by the Lyman Allyn Art Museum on Thursday, October 10 from 4:00 p.m. – 5:00 p.m. Learn about beautiful, colorful Tiffany glass! Children will be able to view examples of Louis Comfort Tiffany's stunning leaded glass windows and lamps before painting their own "stained glass" window. This program is free but registration is required; to register or for more information, please stop by the library or call 860-445-0392. Celebrate one year of Tiffany in New London, a permanent exhibition on view at the Lyman Allyn.
Library hours are Monday, Tuesday and Thursday, 10:00 A.M. to 8:00 P.M.; Wednesday and Friday, 10:00 A.M. to 5:00 P.M.; and Saturday, 10:00 A.M. to 3:00 P.M.
The Bill Memorial Library is located at 240 Monument Street in Groton City, near the Groton Monument and Fort Griswold. The library turns 130 years old in 2020 and has an extensive collection of books and media for children, teens and adults, including downloadable eBooks, audiobooks, museum passes and discount tickets. Visit our web page at BillMemorial.org, follow us on Instagram @billmemoriallibrarygroton
or find us on Facebook at Bill Memorial Library.